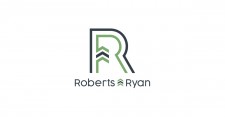 NEW YORK, December 9, 2019 (Newswire.com) - ​​​​​Roberts & Ryan Investments, Inc. is honored to be in a mentor-protege partnership with Citi, a world-class financial institution with the largest global coverage in banking services.
Through this partnership, Citi will provide mentorship to Roberts & Ryan across several product and service areas, offer training to enhance the firm's operations and compliance, and provide consultation on business and organizational management. Citi was also the first financial agent bank to sign on to the U.S. Treasury Department's Fiscal Services Agent Mentor-Protege Program, which partners large banks with minority, women and veteran-owned retail banks and credit unions to aid in their banking activities.
Roberts & Ryan Investments, Inc., the first Service-Disabled Veteran-Owned (SDVO) institutional broker-dealer in America, was founded in 1987 by a United States Marine Corps Vietnam combat veteran and Purple Heart recipient. The Roberts & Ryan legacy of veteran ownership has continued, following the firm's recapitalization in 2018, with a combination of military veterans and veterans of the financial services industry. Since then, Roberts & Ryan has acquired a phenomenal team of seasoned financial professionals with 100 years of combined experience in the industry.
Roberts & Ryan's mission is to provide top-tier services in a full suite of offerings in equities and fixed income. The firm's purpose is to directly support veteran-focused charitable organizations that are best positioned to positively impact the veteran community. Roberts & Ryan donates a percentage of their top-line revenue to those organizations that specialize in veterans' health and wellness and career transitions. Through their partnership with Citi, Roberts & Ryan is positioned to become an even more impactful charitable supporter of veterans and their families.
"We are excited to be partnering with Citi, a world-class organization that shares our mission and purpose of providing top-tier client service while supporting our Nation's military veterans. Citi has been steadfast in their alignment with the veteran community through key initiatives, such as Citi Salutes, Bring Them Homes, and numerous other health and wellness support programs. It is truly an honor to be a part of Citi's continued support of veterans, giving back to our Nation's heroes alongside a great partner in Citi," said Brian Rathjen, President of Roberts & Ryan.
Citi
Citi, the leading global bank, has approximately 200 million customer accounts and does business in more than 160 countries and jurisdictions. Citi provides consumers, corporations, governments and institutions with a broad range of financial products and services, including consumer banking and credit, corporate and investment banking, securities brokerage, transaction services, and wealth management.
Contacts
Roberts & Ryan Investments, Inc.
Jennifer McDonough, 646-542-0745
Director of Administration
jmcdonough@roberts-ryan.com
Source: Roberts & Ryan Investments, Inc.
Share: