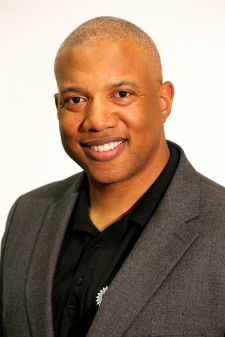 NEW YORK, June 23, 2020 (Newswire.com) - ​​Roberts & Ryan Investments Inc., one of America's first Service-Disabled Veteran-Owned (SDVO) FINRA-registered broker-dealers, is pleased to announce that John Register, U.S. Army veteran, has joined the firm's Advisory Board. Register will assist Roberts & Ryan in expanding the firm's offerings and engagements to corporations and institutional investors committed to enhancing opportunities and economic independence to veterans, disabled veterans and their families.
Register swam, played baseball and football in his youth, and later discovered track and field, becoming a four-time All-American on scholarship at the University of Arkansas. He served six years in the U.S. Army — including in operations Desert Shield and Desert Storm and in active-duty with the U.S. Army World Class Athlete Program — winning nine gold medals in the Armed Services Competition and two World Military Championships.
While on active duty with the U.S. Army, Register participated in two U.S. Olympic trials in two hurdles distances and hoped to make the 1996 U.S. Olympic Team. On May 17, 1994, John embraced a "new normal" in becoming an amputee following a misstep over a hurdle during training. Register hyperextended his knee and severed the popliteal artery. Surgical reconstruction proved futile as gangrene set in, resulting in amputation of his left leg.
Following a long road to recovery, Register started swimming. He made the U.S. Paralympic Team in 1996, swimming the anchor leg in the 4x400 Medley Relay. Eventually, he was fitted with a prosthetic leg and returned to track and field as a member of the U.S. Paralympic Team in Sydney, winning a silver medal in the long jump — as he set an American record — and sprinted to fifth in the 100 meters and 200 meters.
John discovered how to "amputate his fear of disability" and founded the U.S. Olympic Committee Military Sport Program in the early 2000s. He has launched a book titled "10 Stories to Impact Any Leader: Journal Your Way to Leadership Success" as business leaders return to work with their staff amid stressful circumstances surrounding its current and historical systemic racial biases.
Now Register motivates CEOs, business leaders, veterans, athletes, youth, and first responders as an inspirational speaker, trainer, coach and keynote speaker presenting his "Hurdling Adversity"™ speech, where he asks participants to "amputate their fear"™ and "embrace their new normal."
Roberts & Ryan President Brian Rathjen stated, "I am honored to have John Register join our Advisory Board. John is a combat veteran and world-class athlete who exemplifies values of selfless service and courage. John's addition to our organization will enrich our mission of serving those who serve."
"Through motivational-speaking presentations and podcasts, I allow others to discover the stories within themselves. I find that it is the personal stories that inspire teams more profoundly with greater impact. I am privileged to be part of the Roberts & Ryan team where I can align myself with their mission of service to veterans," announced Register.
John is a Persian Gulf War veteran, two-time Paralympian, Paralympic Games Silver Medalist, and TEDx Motivational Speaker.
John resides in Colorado Springs, Colorado, with his wife. They have three adult children: John Jr., Ashley and Ron.
About Roberts & Ryan Investments, Inc.
Roberts & Ryan Investments, Inc. is one of America's first Service-Disabled Veteran-Owned (SDVO), FINRA-registered broker-dealers, located in New York, Dallas and Seal Beach, California.
For more information, contact:
Roberts & Ryan Investments, Inc.
Jennifer McDonough, 646-542-0745
Director of Administration
jmcdonough@roberts-ryan.com
Source: Roberts & Ryan Investments, Inc.
Share: